My Conclusion:
As you probably noticed I happen to be positive about this expansion pack. Yes, there will always be critisism, which is okay. If EA thinks they can learn from it then it's all good. But from me they get two fat thumbs up. I really think they deserve a good compliment for this one and I hope they will keep up this great work with all the other expansion packs in the future.
Special thanks:
And as last but not least I would like to take a moment to thank a few people. This trip ment the world to me, especially because visiting America has always been a dream for me. So I shouldn't only thank EA for letting me play the game, but also giving me the first stap at visiting America. Now I definatly know I want to come back.
– A huge thank you to Anita Keeman – EA Nederland who invited Sims 3 Nieuws to the fan event. You have no idea how much this means to us, thank you so much!
– Another huge thank you to all the people at EA Games in America. Thank you so much for having me there and being able to give me this great lifetime experience. It's too bad I can't get lifetime points and rewards for this one.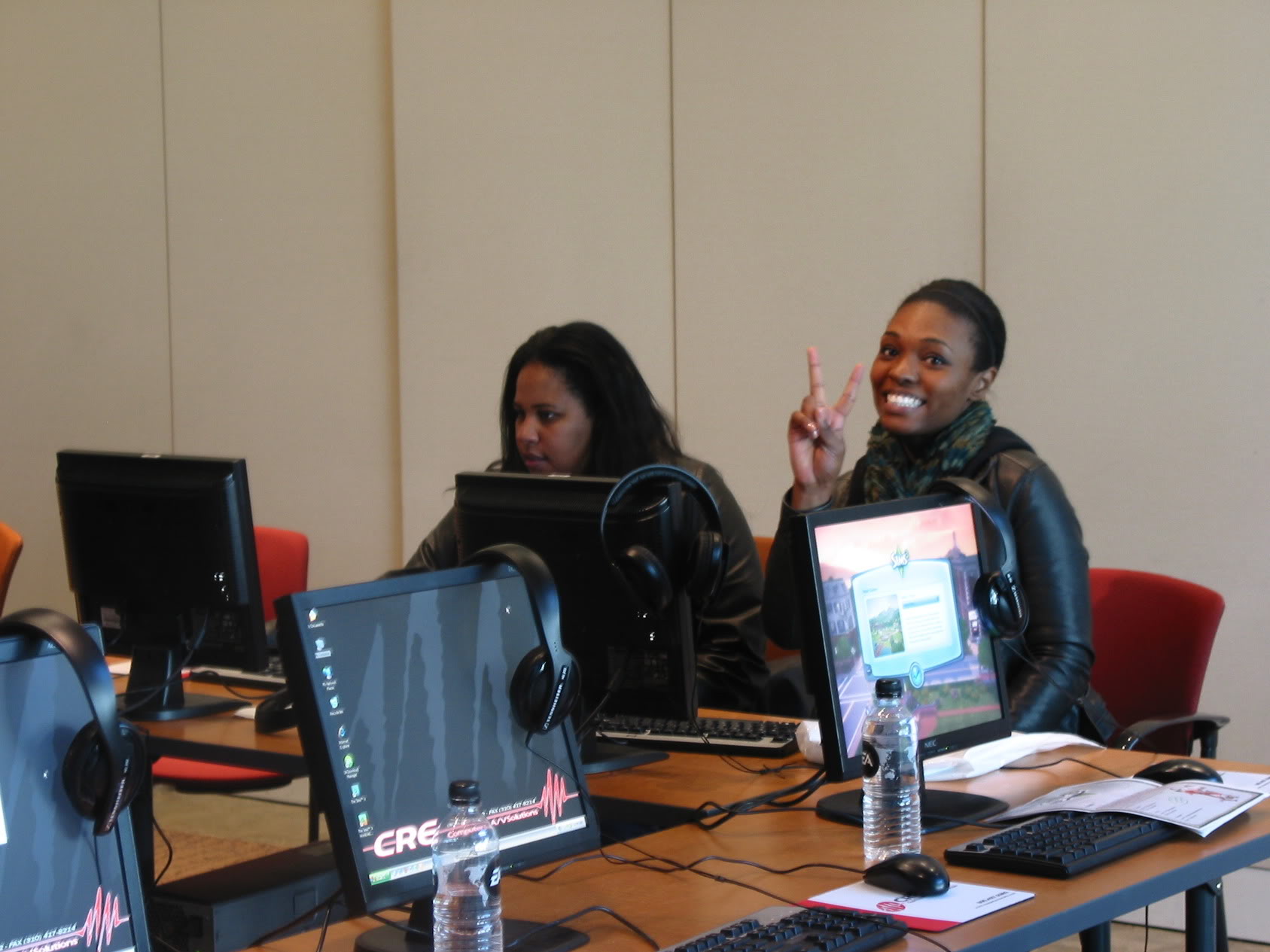 – Thank you to all the other fansites who attended to the fan event. I had a great time and it was a great pleasure to meet you all. I hope to see you in the future again.
I hope to return to San Francisco in the future, all I can do is hope for the best.
Thank you for reading this preview about The Sims 3 World Adventures. If you would like to read more about the SIMposium, we have made a list of all the previews by the various other sites who went to the SIMposium.
Please keep in mind that if you take information out of this preview you should link back to the website it belongs to. Taking information without giving credit is not the way we should help each other as fansites. Thank you in advance.
| Continue to Patricia's screens made at the SIMposium|
Table of contents
Foreword
Facts
Interview with Grant Rodiek
Cheats
World building tool
Worlds and Gameplay
China
France
Egypt
Clothes and hair
Conclusion (You're currently reading this page)
---