Zoals elk weekend hebben we weer een leuke download voor onze forumleden: deze keer heeft Kyta een mooie set Nijntje schilderijen gemaakt om je baby- of kinderkamer op te vrolijken.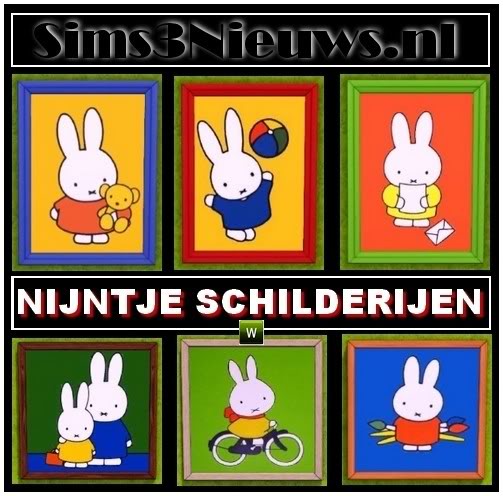 | Download de Nijntje schilderijen |

For our English guests: All the downloads we make are only available to members of our forum.

Making a forum account might be difficult if you do not speak Dutch (Dutch is a strange language). Therefore we made a guide on how to register yourself to our forum. Do not forget to change the board to English when you register. You can find that guide in this post.
Sims 3 Nieuws heeft nog meer eigen downloads: S3N DOWNLOADS.