---
Foreword:
As you all know a big fan event has been held by EA Games on 29 and 30 October this year. There were 22 people invited of different fansites to preview The Sims 3 World Adventures. Some were invited to create some wonderful lots, Sims and objectes while others were invited to write every detail down to pass it on to their community. Since bringing back the facts and news is my area of expertise I'll get started right away.  Enjoy!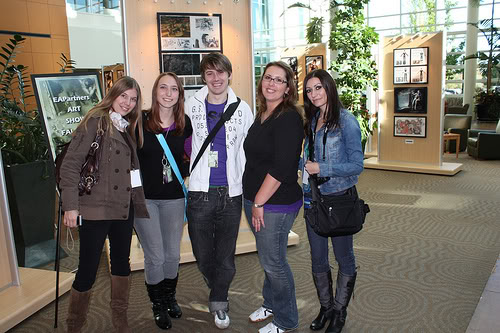 EA Games building versus EA Games brains:
Before we got started with playing The Sims 3 World Adventures we got a wonderful tour through the EA Games building, meeting several people who work for EA Games. We were even lucky enough to actually meet the CEO John Riccitiello! It has been said not everybody got to meet him and actually talk to him. Some only get to see him during lunch.
Anyway, the tour was lovely and the people were lovely. Hopefully one day I'll be able to return to the most wonderful place on earth where they get to play videogames during their break! Gosh, I love EA.
| Read the next paragraph – Facts |
Table of contents
Foreword (You're currently reading this page)
Facts
Interview with Grant Rodiek
Cheats
World building tool
Worlds and Gameplay
China
France
Egypt
Clothes and hair
Conclusion
---